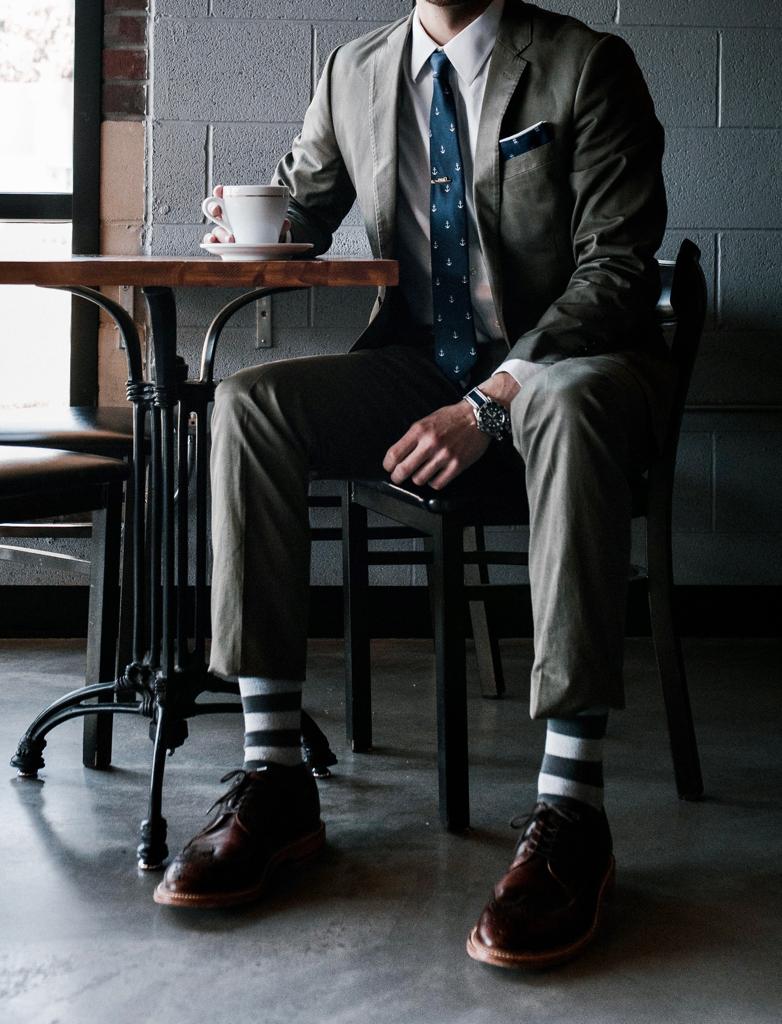 Are You Informal When It's Time for Formal Wear?!
Wearing in-fashion pieces that match your own personal style can be a challenge for some, especially when it comes to attending formal events, physically or virtually! Knowing how to dress formally, what informal dress means and how you can stay comfortable while maintaining formal style is important. Here are a few tips for your formal attire to keep in mind for your next fancy gathering.
Wearing a belt:
This is a semi-formal trend and the perfect option if you have pants that fit well or are tailored. No belt can be a stylish look but skipping it for your formal outfit may not be the best idea. A formal outfit should always have some form of dress belt, even if your pants are fitting well to complete the look. We create many styles of trousers for our clients that look great without a belt. However, these are usually worn for semi-formal outings where a little casual detail is just fine for a relaxed look.
The right socks:
We are seeing many people choosing to go without socks because this can create a clean and stylish look. One trend we are seeing at local events, is that of a stylish loafer, no socks with a short trouser. A short sock is great for a more casual look and no socks can be the same. With any type of formal clothing however, you should always consider a longer sock. Wearing a loafer or formal sock with formal clothing completes the look and gives you a chance to add some punch and colour with the many flavours of sock offerings these days.
Shorter trouser:
Shorter trousers are great for a light, comfortable and fun look.  We create many and they look great when paired with a colourful shirt and sport jacket.  However, if you decide to wear trousers of a shorter length, you may want to refrain from bringing it to your formal attire category. A shorter style trouser is not recommended for a formal outfit, so it might be wise to only consider this when you are in need of a light and casual experience. Both regular and short length trousers are in style for 2020 and should be a part of your overall wardrobe to adapt your look for different types of outings.
Fit Matters:
When you combine the above tips with a fitted or tailored attire solution, you will be dressed to impress for your next formal event. We highly recommend tailored attire pieces for your wardrobe along with the right accessory items to add your own personality. Consider these tips for your formal wear and remember, Suited With ID is on standby to guide you on how a custom fit can help you get the best out of your formal wear experience.

We invite you to book a complimentary design session to unleash the full potential of your future wardrobe. The team at Suited With ID is on standby!