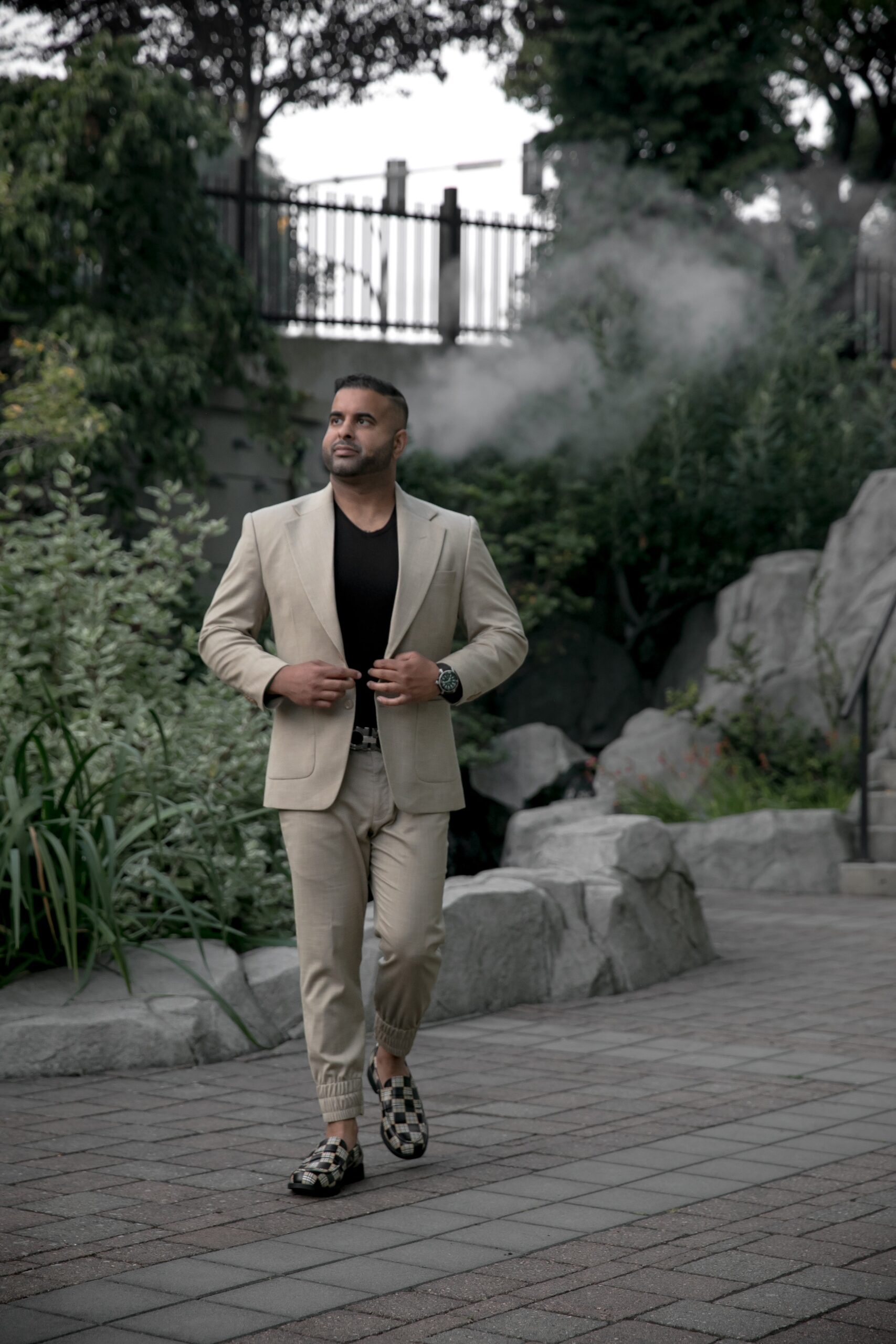 Fall Fashion Tips 2020
The FALL Season is finally here and for the fashion-savvy, it's a truly a welcome time of year to bring out new fabrics, styles and statement pieces to "up your fashion game". With cooler temperatures ahead there will also be layers in the forecast that will allow you to create your own personal look for the season. To stay comfortable during the fall season, picking the right fabric and key pieces can go a long way. Let's take a look at some popular fabrics and ideas to enhance the look.
Types of Fabrics:
Corduroy
This thick fabric is essentially cotton with velvet style ridges seen mainly in trousers and light jackets. Corduroy trousers (when properly tailored) can offer a rather trendy look during the fall. Over the years you may recall these types of trousers in beige or brown but these days, you will see fashionable pieces offered in darker tones like a navy blue or even black. As well a light Corduroy jacket may work well as a layering piece as it's not heavy as a winter coat and offers some free movement. Our tip: just don't wear the corduroy trousers and jacket together.

Flannel
A time tested classic! Flannel shirts serve as great layering pieces or for standalone wear. Flannel shirts are soft and comfy overall. We suggest trying a solid colour tee with a plaid pattern flannel shirt as a layer. To further enhance the look, you can add a solid colour tailored jacket on top to remain casual but add structure to the overall look.

Merino
We love the light knit that a Merino wool fabric can offer. Think of a merino sweater or a crew neck that can keep you warm in the fall but is a fairly light and breathable fabric. Merino tops allow you to add a tailored jacket over top for a luxurious look for fall outings or even business attire. A quality Merino fabric top may cost you a pretty penny but is a worthy investment to include in your fall wardrobe.
Fall Fabric Colours:
We prefer the colours listed below for a combination to make up your fall wardrobe. Check your closet for these colour tones and if you are low then add them to your next shopping list. For men's and women's suit combinations, we offer various fabrics and designs with these colour tones to create your own custom tailored piece. Colours for the fall list include:
Brown – Orange – Mustard
Burgundy – Emerald – Olive Green
Teal – Navy Blue – Grey

With these tips in mind, go ahead and break out those flannels, tweeds and suede's as you see fit. It's the time for cardigan sweaters, turtle necks, crew necks and BOOTS to have their turn! Just remember, put away those summer jackets and blazers in favour of fall jackets and suit pieces to be a part of your wardrobe for the new season.

We hope you enjoy the above insights and invite you to connect with us at anytime to setup your very own fashion consultation at our showroom.