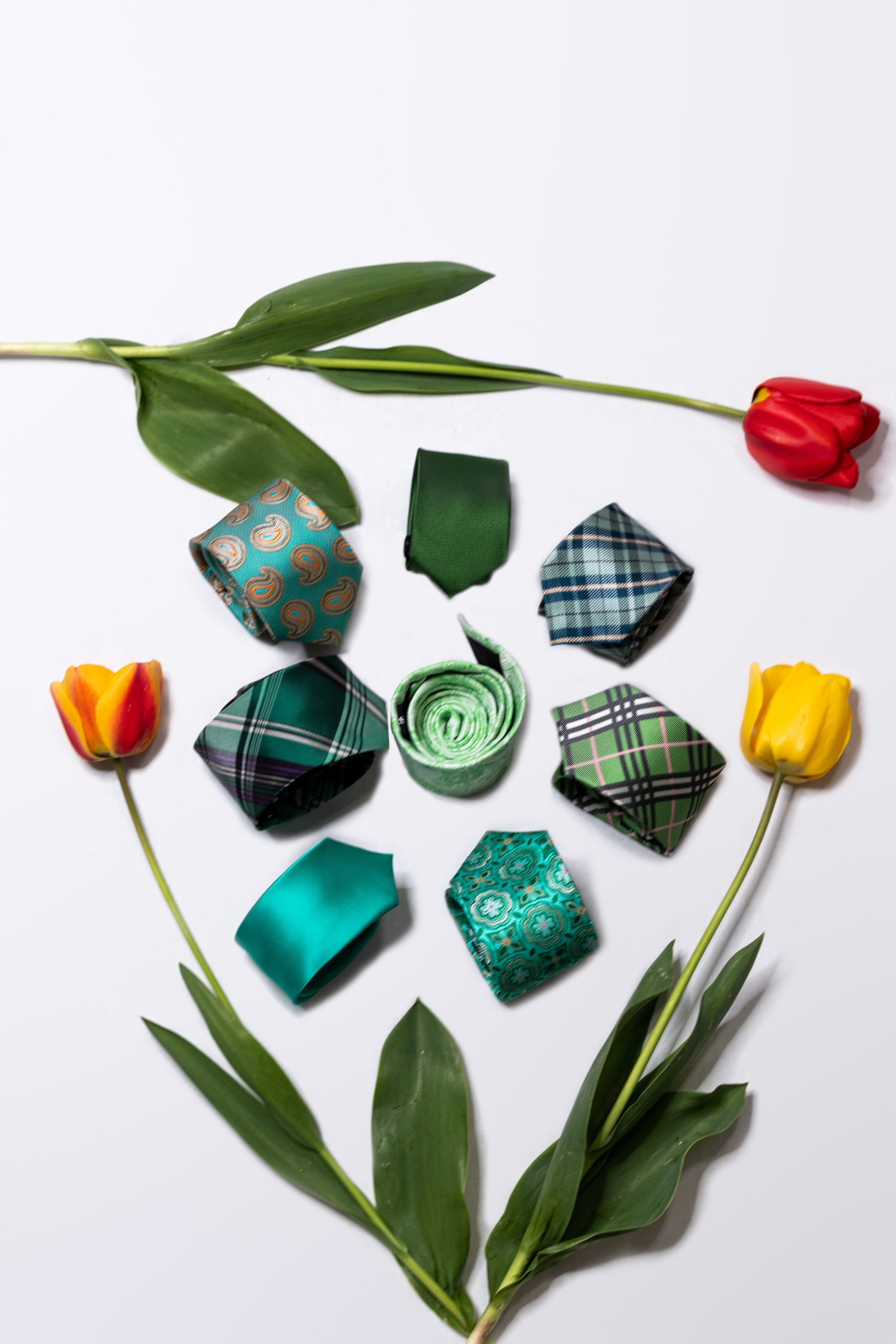 How to match a tie with a suit
We get asked if there are any tie matching rules quite often. While we do not adhere to any particular rule book, we do offer tips to help our clients achieve the right look. These days, fashion is about taking risks and testing out unconventional looks and patterns is welcomed.  We are in the era of expression, in an era where people wear two different colours for socks or even designer shorts that match their suit jacket.  With that in mind, you have the option to take a risk with your necktie selection or play it safe by going with a classic look.
Accessorizing a custom suit is on trend right now but the necktie is till the top factor that helps pull off the ideal look.  We call it the "Million Dollar Look" – you don't have to be worth a million but we want you to look and feel like a millionaire.  We say it's all in the details and being confident with how to choose the right suit and shirt tie combinations are all earned skills that will help you make that dashing first impression.
Necktie Patterns – Avoid the clash
As a general guideline, try avoiding matching patterns from your suit or shirt with the design of your tie.  Let's say your suit has pinstripes and your shirt has a check pattern, the combination with a tie too similar can create an unpleasing look for the onlookers.  If your custom fitted suit and shirt both have patterns, a safe play might be the best route and that safe play is a solid colour tie.  Where on the flip side, if your suit is a solid pattern the necktie can be bold to add that punch of colour that makes a statement.
We highly recommend staying away from certain characters and objects like an emoji, cartoon, golf clubs, soccer balls or other funny items unless it is to pull of a joke or if it's Halloween.  Some brands are offering higher end neckties with these characters but it could take away from the "Million Dollar Look" as the onlooker only sees the front of your tie and not the brand tag on the back of it.
Necktie Color – Options galore
Colour options seem to be endless when combined with all the patterns available.  Let's try to dive into this a little bit.  We call the formal black tie; "The Ace of Spades" – it's truly the top of class and has been a classic look since day one.  Invest in a luxurious black tie for those formal occasions where the fabric and texture of a solid black necktie reaps of quality.
After black necktie, it's a wide rainbow of colours that are available.  Colours are personal and we encourage taking a little risk with bold and deep colours.  We suggest to stay away from very bright and neon style colours and also being careful with white neckties as they can easily be stained. For colour, always match your necktie with your suit colour and not your shirt.  These days, shirt and tie combinations are lot more forgiving and the trend is to mix and match more than ever before.  However, going against the suit colour with your tie can be fashion fail.  Try different colours when you layout the suit before getting ready and you'll get a feel if you follow some of the mentioned steps.
Hoping these tips have outlined how to match a tie with a suit and support your next necktie selection.  In closing, remember that an inexpensive tie is easy to spot.  You have done the heavy lifting by getting fitted for a custom built suit, made a time investment … so don't "buy back the look" with a inexpensive tie.  Always invest in a quality fabric and design to build your necktie collection as it will be all worth it when you receive compliments at your next special event.  Try a metal tie clip to keep your tie neat and tidy while adding some extra polish to your Million Dollar Look!
Stay up-to-date for fashion tips and insights by following us on facebook and instagram.